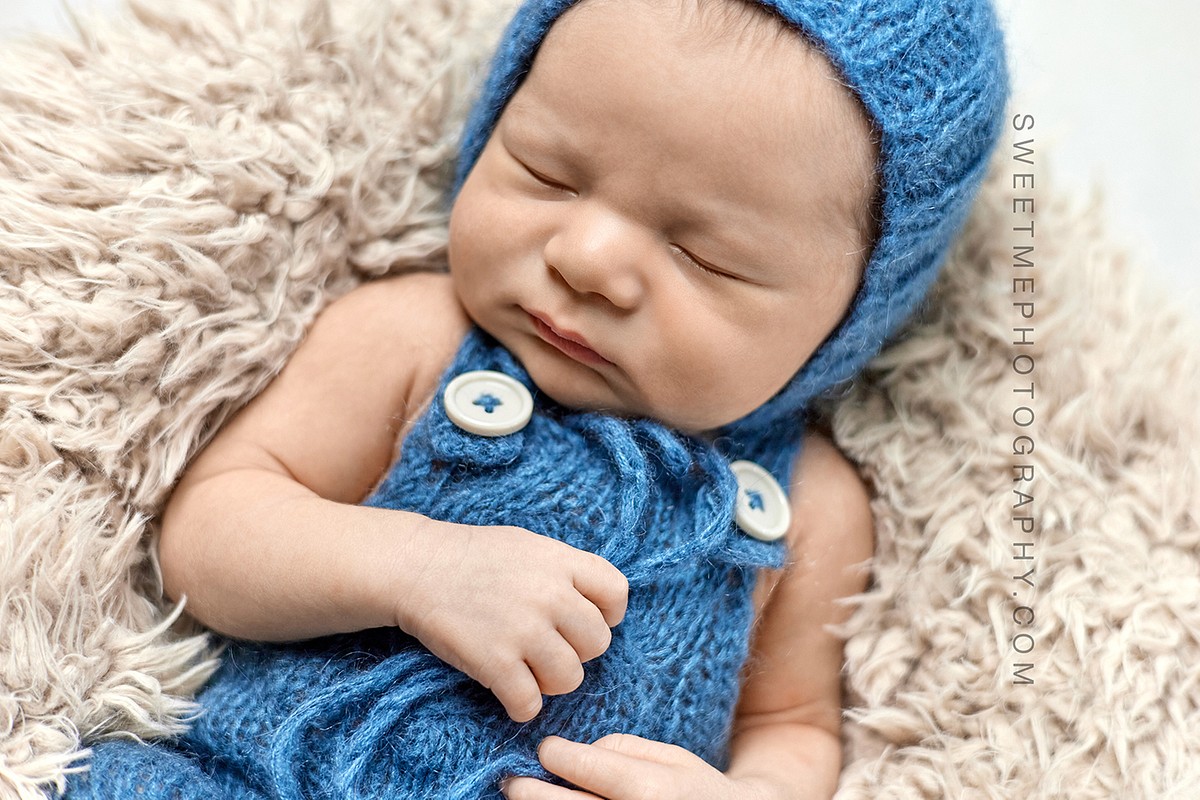 Newborn sessions are so much fun and the process is very easy for you.
Newborn sessions start at 9 AM and usually last about three hours. Once I arrive at your house we will get everything out of my car and inside your home. Once inside it takes about 20 minutes to set everything up and then we will take a couple of minutes to pick out what will we be putting on baby.
At this time we pick everything we want to try, so I will make sure to poin point your favorite props to try them out first. Once this is done we will start with pictures. That means that pictures actually start around 9:40 AM.
Can family pictures and/or sibling pictures be done?
Absolutely!
If a parent requests it I can do family pictures, sibling pictures, or both.

Family and sibling pictures can be done in the baby's nursery or in front of a plain wall. Sibling pictures where the sibling is young, we can do them on the floor, ona bed, or with the newborn in the bucket.
What about the space where the pictures will be done?
The space that I need to set up is about the size of a coffee table. Whether is in an office, the living room, or even in a bedroom. It does not take much space and most likely we'll only need to move a table.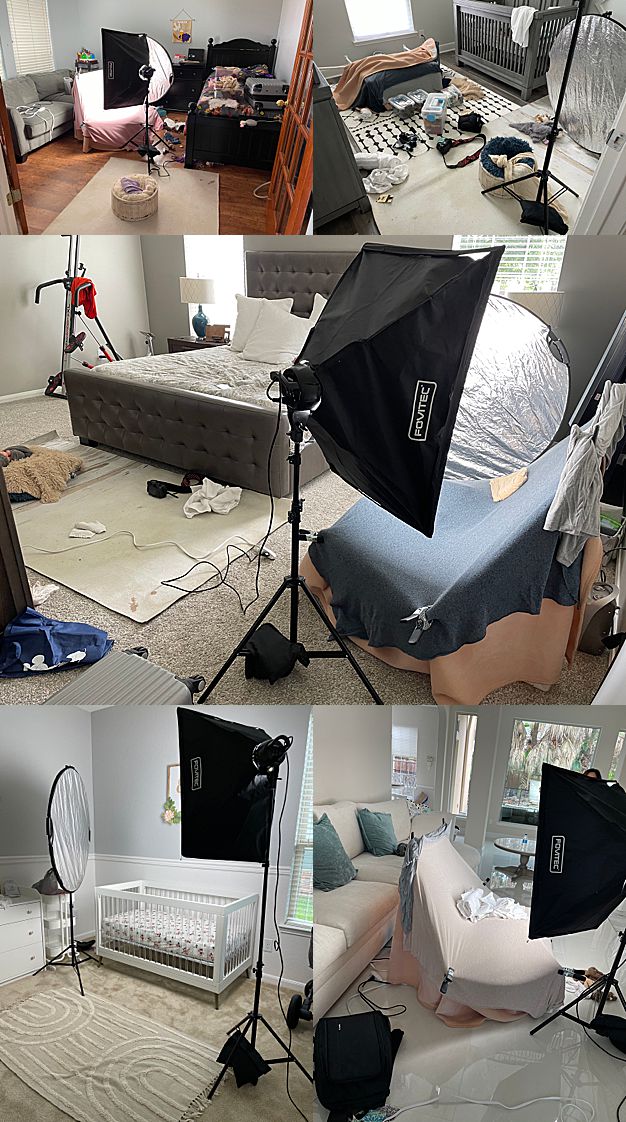 Throughout the session I will follow baby's cues. My goal is to do pictures in four different poses and in the bucket. Some babies do not agree with some poses and that is okay. Your gallery will be filled with pictures that will forever capture your baby on a stage, and size, he or she will never be again.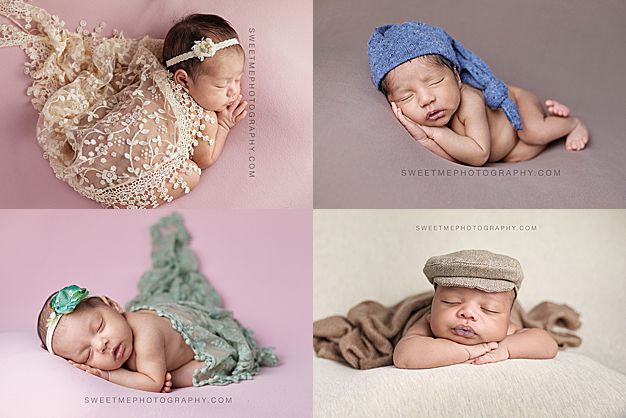 Our goal is for your baby to be sleepy in the pictures. However, if a baby does not want to sleep but is staying calm, we can definitely have a bit of fun with open eyes.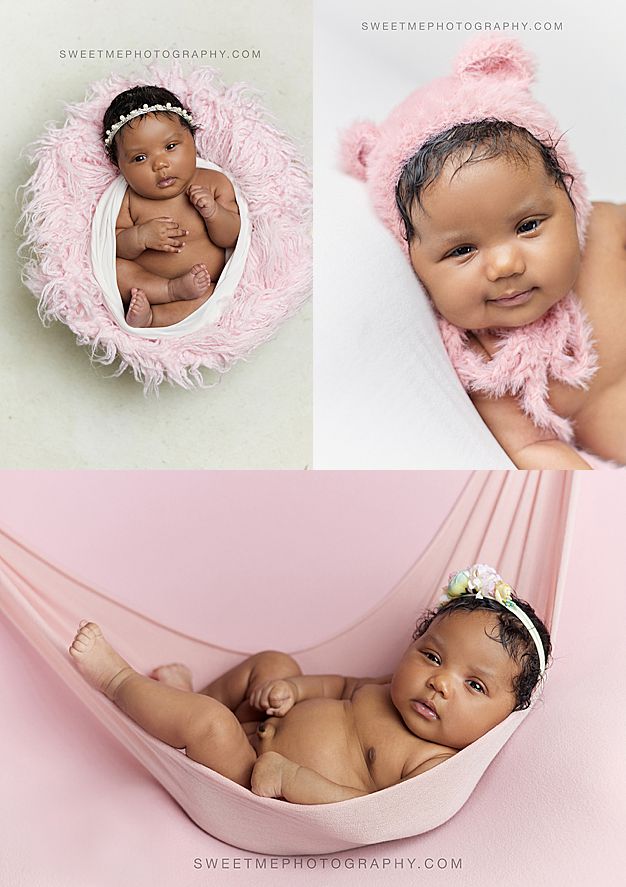 I can't wait to make memories together. 

Want to know how to prepare for your booked session? Visit this blog post to find out.
Now that you have the pictures- what do you do with them?  Read this blog post from another local photographer with 10 ideas of wall designs. 
______________________________________________________________
Pre-book your in-home newborn photography session at www.sweetmephotography.com and we will bring the entire newborn studio to the comfort and convenience of your home (includes all props, lighting, and backdrops). This service is available across Texas, California, Chicago, Kansas City, Denver, Portland, Seattle, Philadelphia, Orlando, Tampa, Atlanta, DC Metro, Boston, Nashville, and Phoenix. Check out their website for more info.

If you're in the Houston, TEXAS area and want to book a newborn session with me through Sweet Me Photography , send me an email to hermarisphotography@gmail.com or fill out their online form and ask for MARIE so that I can be your photographer.