I'm so excited to share this Bridgeland Maternity session with you today! When I first spoke to Wanda about doing maternity photos, I just couldn't wait to work with them! There's something so special about maternity sessions. In this occasion, this is Wanda's third baby, but it is their first boy. Wanda has always wanted a boy, her own little Prince Charming and God granted her that request. Her daughters are older so of course there's a mix of extra help and starting over. Each maternity story is so unique and I am honored Wanda chose me to capture hers.  
Bridgeland Maternity Session
Wanda and I met at Bridgeland at 8 AM. We wanted to beat the heat. We found a great shaded spot that allowed us to get different looks, multiple different angles, and we went for it. Wanda was down for absolutely everything. She was also amazing at following instructions. You see, when we work together, I will help you pose all the way from your feet to your head's position. I remember Wanda said it felt like playing with dolls as I was "fixing her from head-to-toe, well the other way around". You know, mom brains! It took us a while to get it and burst out laughing about it.
The place we were at had a beautiful lake in the background. I also had to be strategic with how to frame the pictures as there were houses all around us, a road, a parking lot, and a huge community center. Could you have guessed that from the photos? If you look closely, you might see these is some of the photos. There was also a bridge we intended to get to, but it started to get hot and the walk was a bit further than we anticipated so we decided no to. You see, sometimes plans are adjusted based on the circumstance without sacrificing the end result.
Not only did we get beautiful shots of her walking, but also some closeups of her belly. Wanda had gone all out and got her nails done so you bet I got a good closeup of her hands. The simplest way to capture beautiful moments is through movement, which is why you will always do a walking segment with me. Other than Wanda, the most important aspect to highlight in these photos was her belly. We needed to showcase this magnificent moment in their lives. That is why you will find her looking down at her belly and looking at this. Pregnancy is such an important moment in a women's life! It was truly an honor to capture a bit of it.
For some of these pictures we had to do a bit of waiting as I told you, there was a road right beside us and we did not want any card in the frame. We also allowed for other residents who were doing their morning exercise to pass. They all complimented her, and I couldn't have agreed more with them. Wanda looked stunning!
At the end, she changed into a fun casual dress to go on with her day and we captured that too because it is good to also have memories of what your everyday looks like.
To Wanda and her family, thank you so much for allowing me to capture these precious memories for you! Your family is so sweet, and it was great getting to know you guys better. I can't wait to see you all continue to grow together!
Enjoy this little peek into this sweet maternity session!
On the fence about your maternity session?  Read this blog to see if it's the right fit for you.
You can also read this blog from another local photographer that has 5 amazing tips.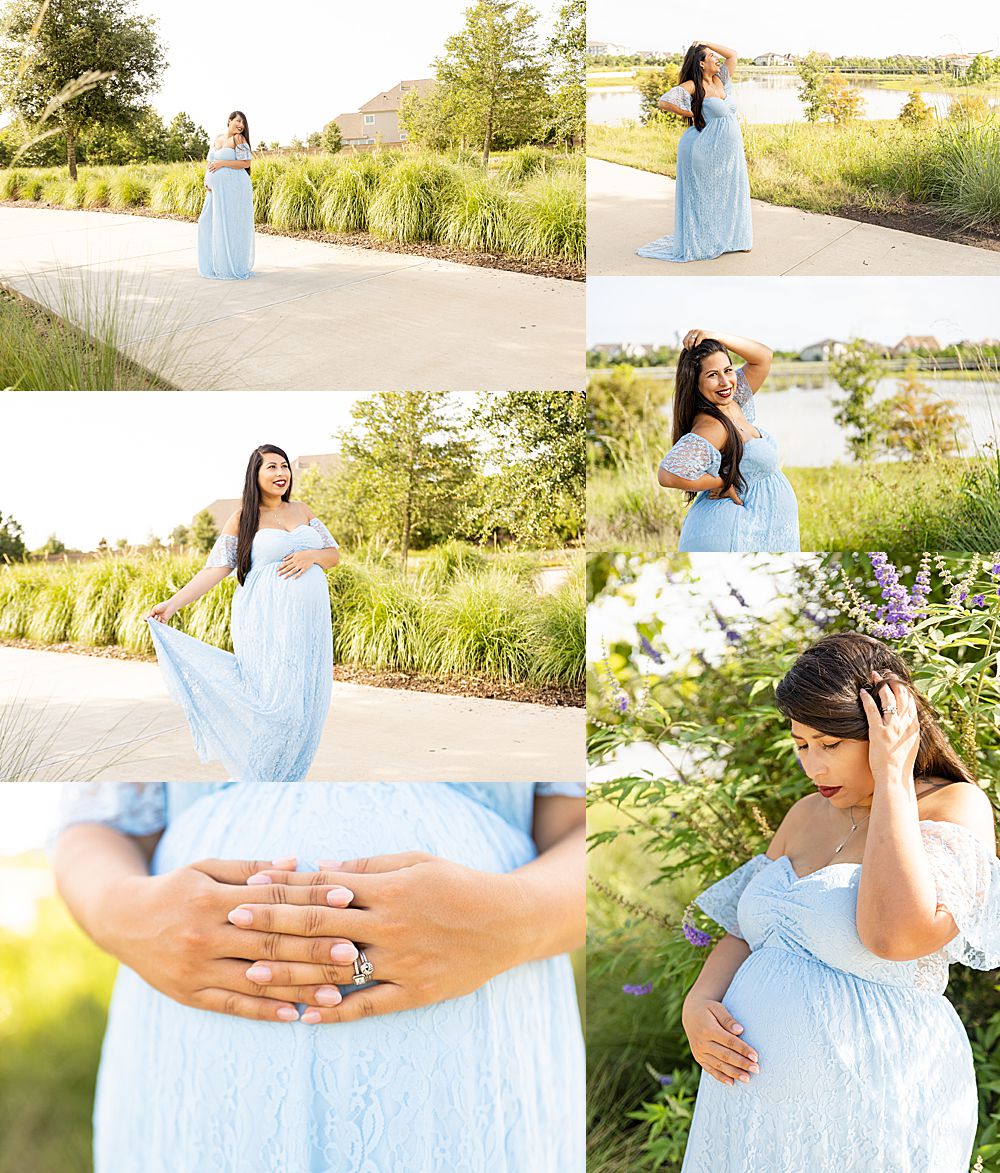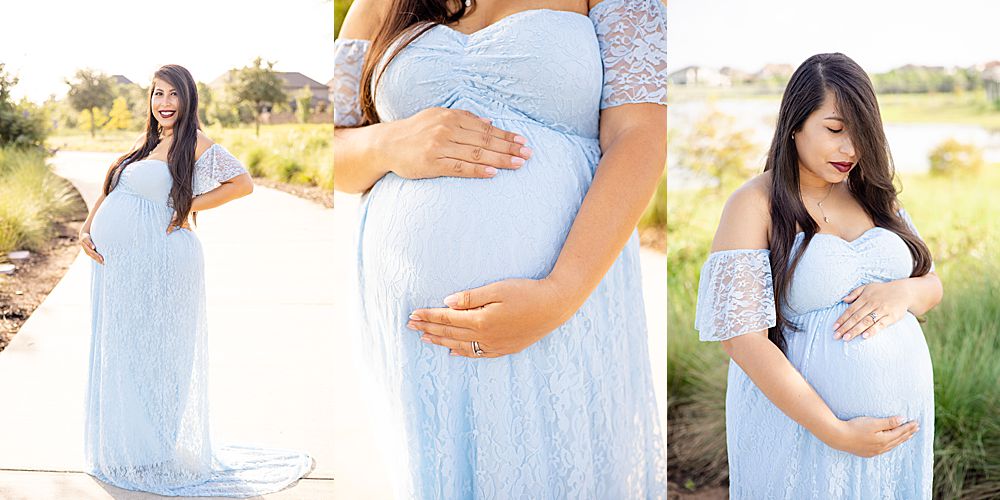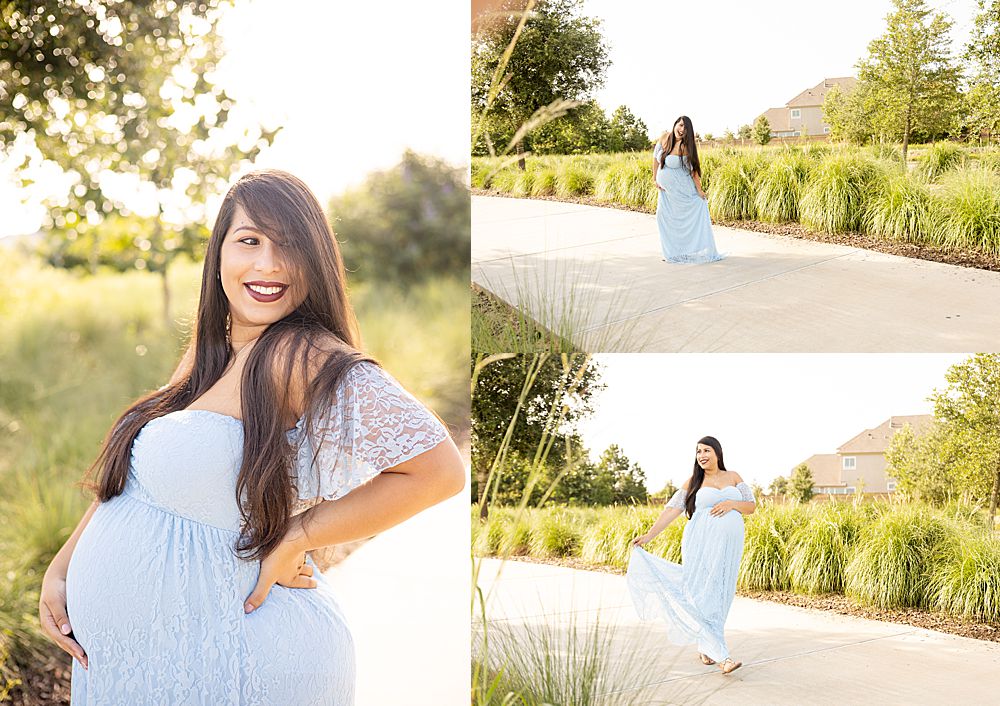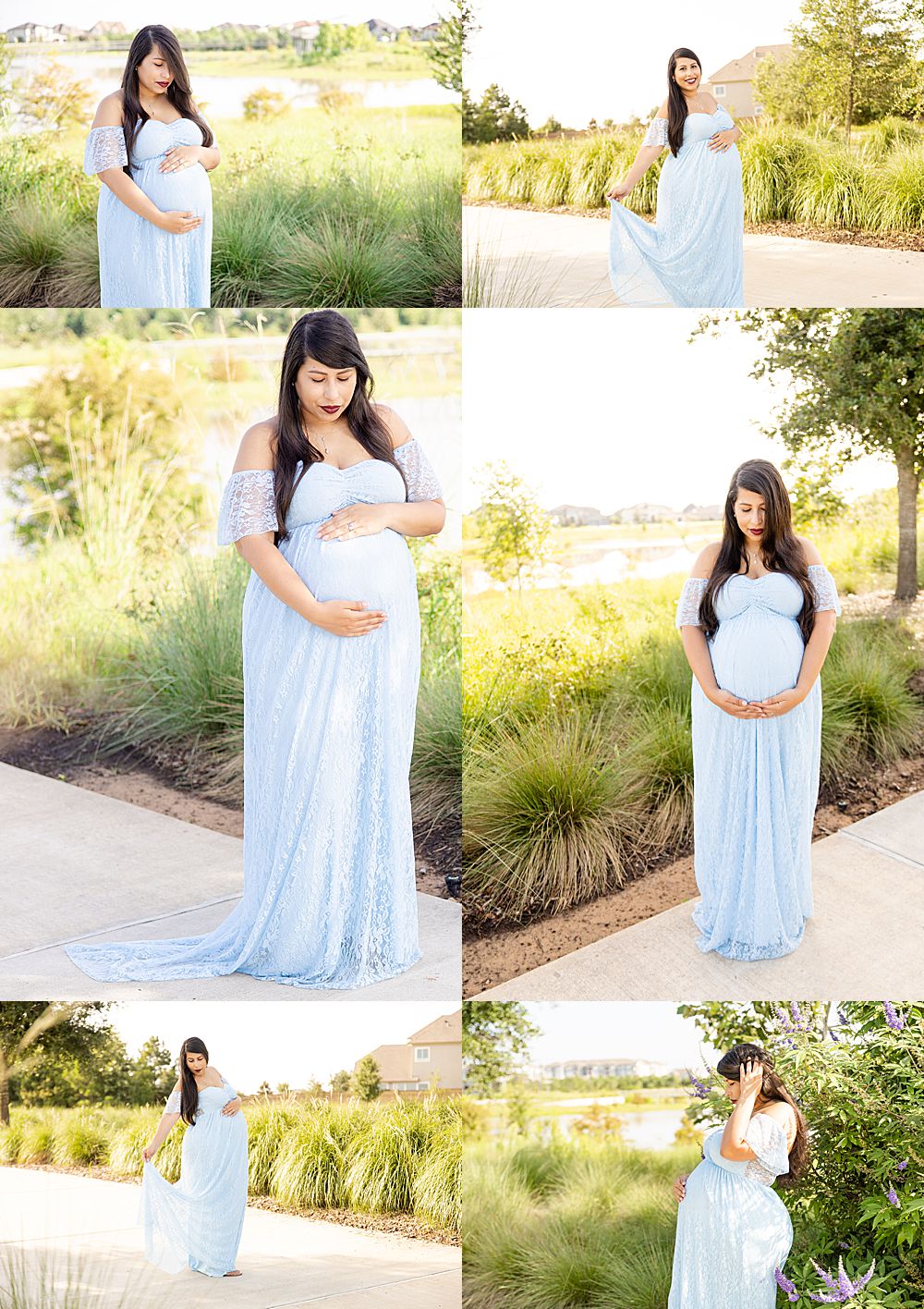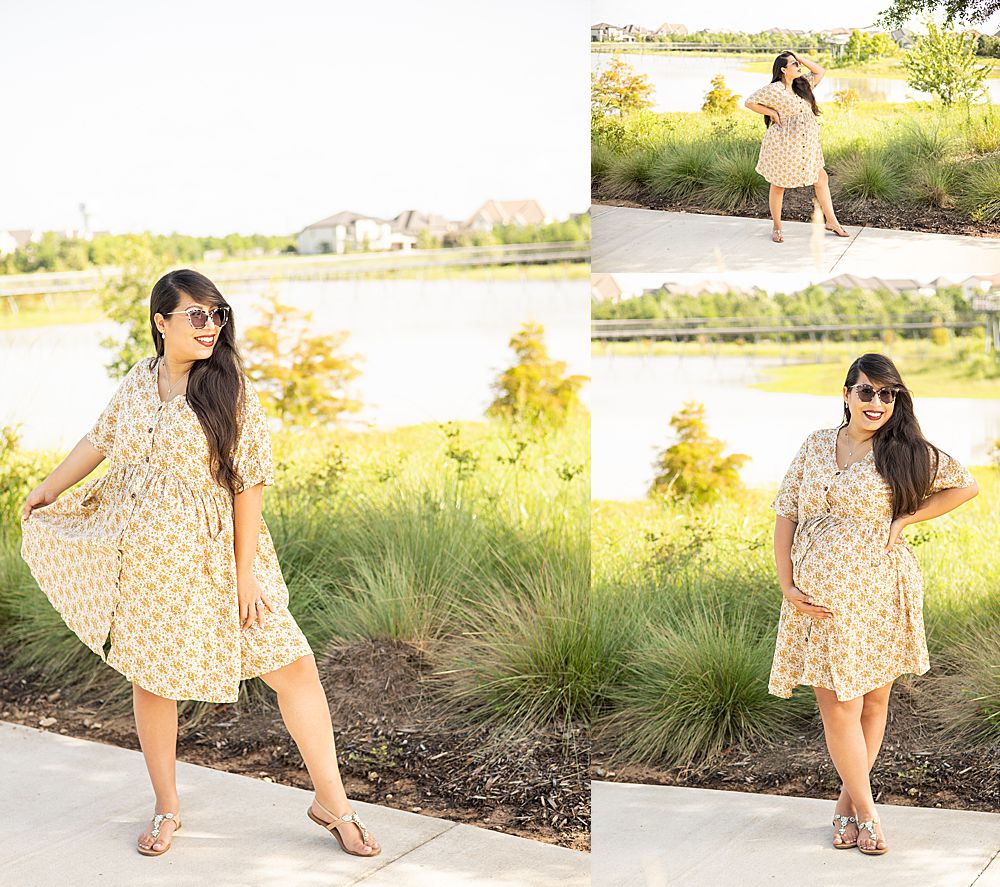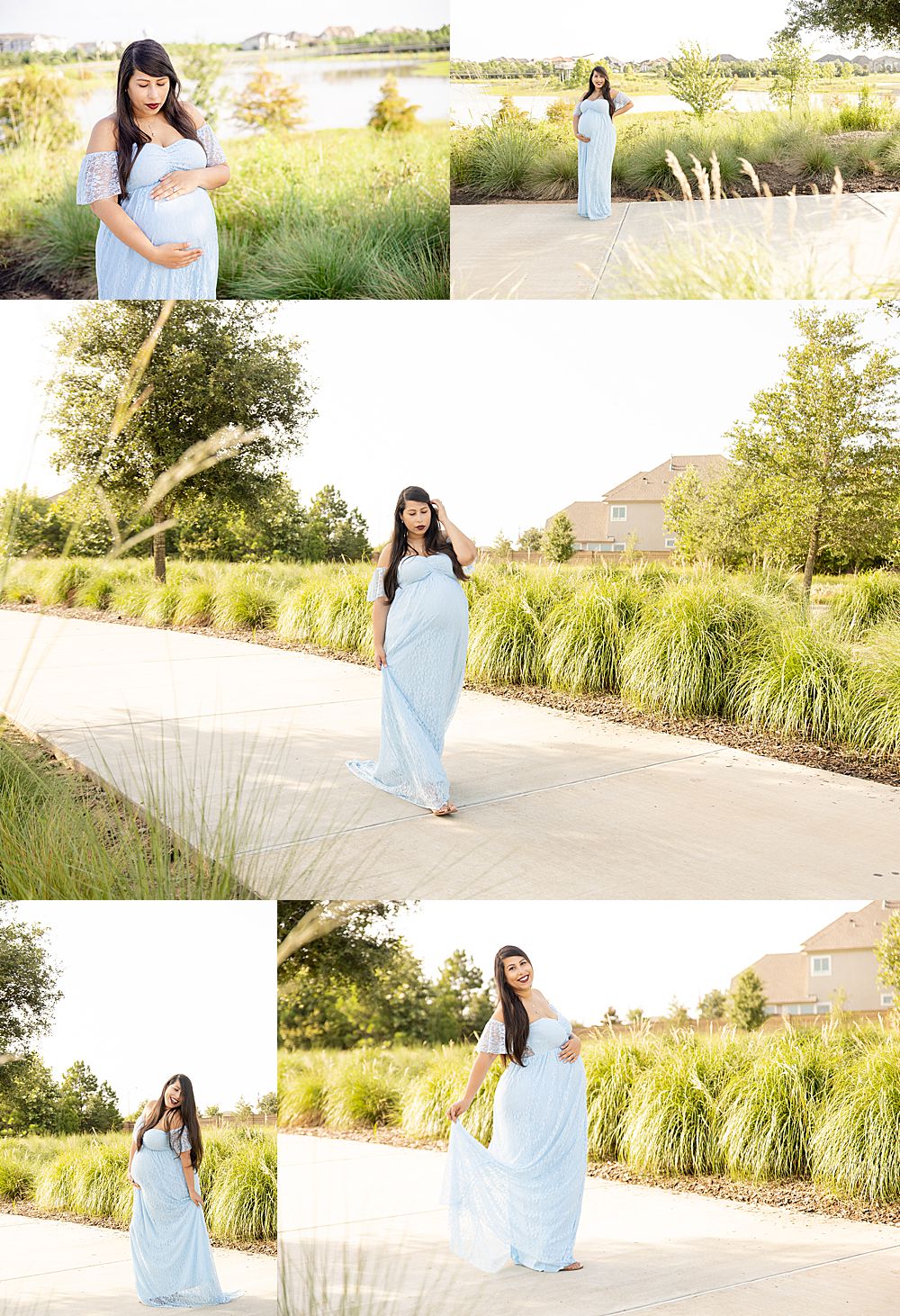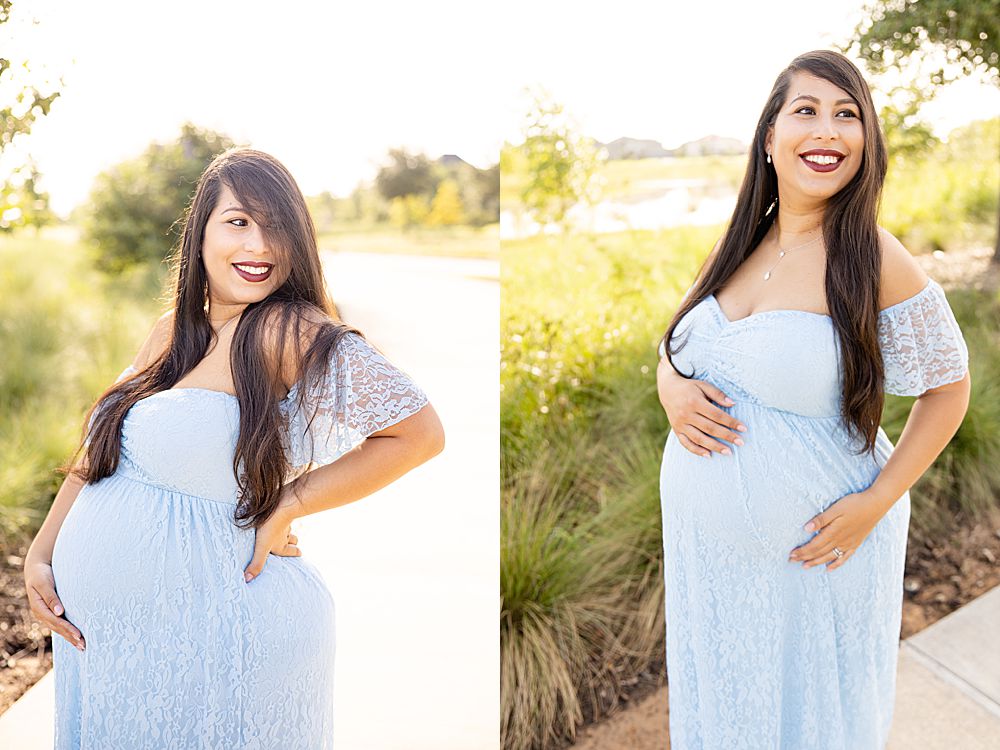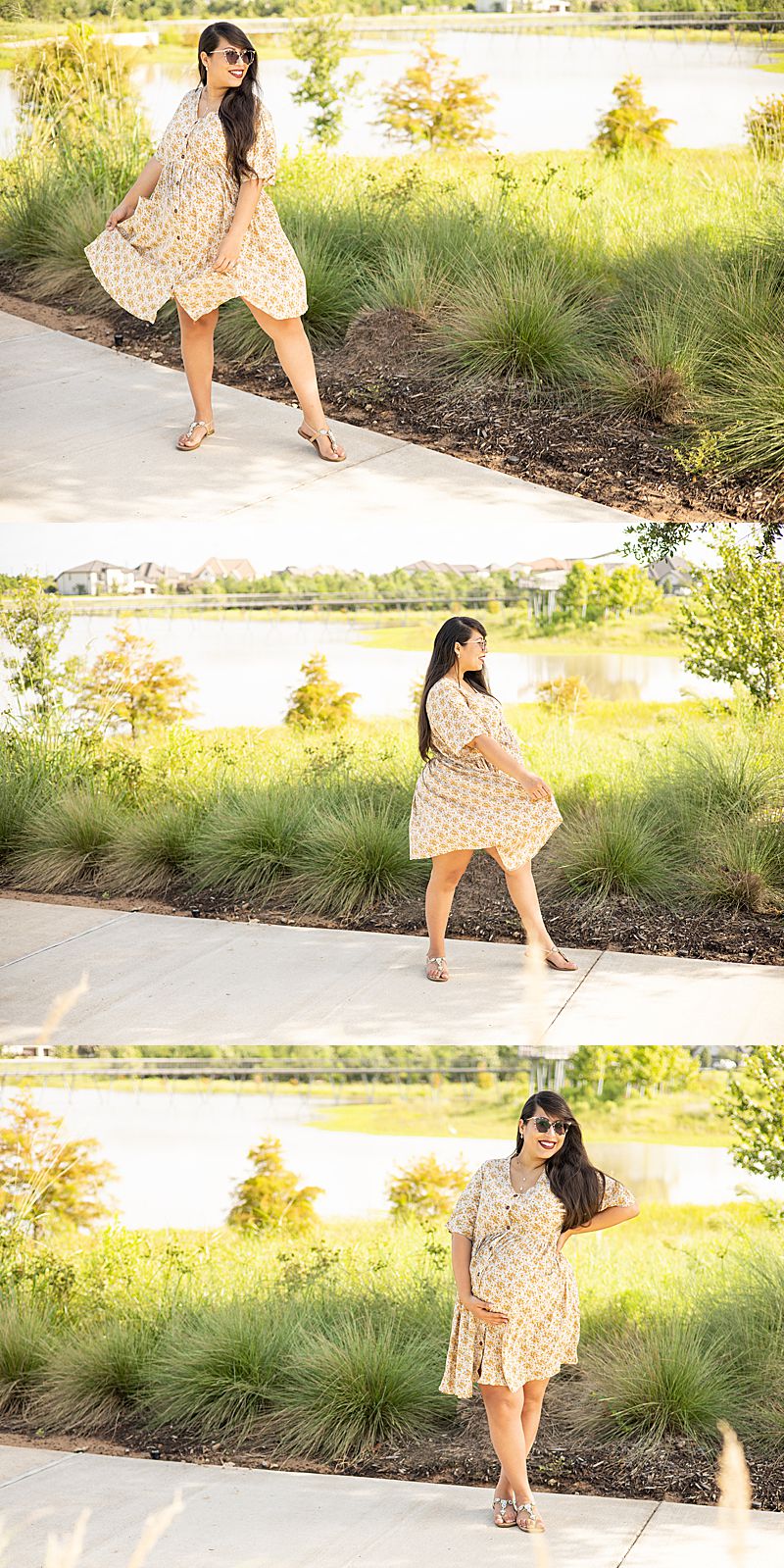 Ready for newborn a newborn session? Find out here how does my in-home newborn sessions work.