Every inch of her was trembling, and it was not just because of the cold. You could see the excitement of her dreams, of the hope for her future, and of knowing that she was creating memories through her Senior photos. As she walked towards me to saw hello, she was explaining how the style guide had helped her in choosing her outfits and that she had done her make-up for her Senior photos, which she usually doesn't. We were off to a great start, and we did not allow the wind blowing hard on us and the sudden low temperature dampen our day.
We got to start the session and I could tell- this girl is going places!
We decided to do our session early in the morning and although she is not a morning person she turned out to be happy about her decision. Our location was Newport News City Center.The streets were empty!  There were two big advantages to doing her Senior photos in the morning. First, we were able to take shots in the middle of the street. Second, we were able to move quickly because we did not have to wait for the people in the background to get out of the shot. As it got warmer and brighter, we got to complete the photoshoot with a wide variety of looks and we had the rest of the day to do absolutely as we pleased.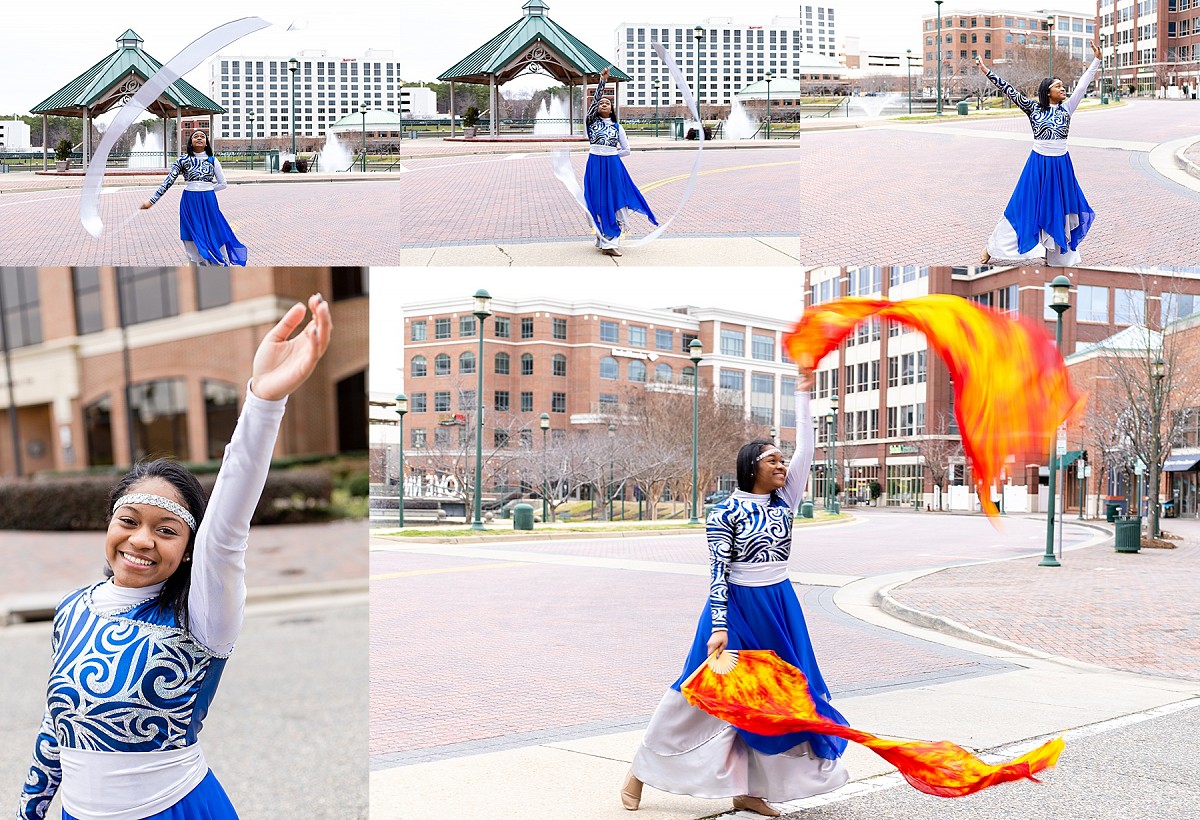 Being able to do Senior Pictures is one of the most fulfilling things I have done.  Working with clients like Yanitza and her parents make it even better. This girl completely encapsulates why I love working with Seniors. She is highly motivated, has big goals, and wants to remember this season in her life the best that she can. I now that in ten years, when she looks at these pictures she will feel proud of how much she has accomplished and will be able to tel herself that she has done a great job.