I cannot believe I am typing this up. It's so awesome that I get to share this Cake Smash One Year Old Session at Eleanor Tinsley Park in Houston. When Lyndsey reached out to me to do baby Aria's one year old pictures, including a Cake Smash I just could not believe it has already been a year. Yes! You read that right. I also did baby Aria's newborn pictures. I knew I wanted to be a part of this milestone and could not wait to get started. Well, we got to meet at Eleanor Tinsley Park to capture this memory. There is something so special about One Year Old Photos. It marks such an important milestone.You see, at this point the baby is either already walking or about to walk. They're moving a ton and their curiosity is through the roof. It is definitely an important stage to capture.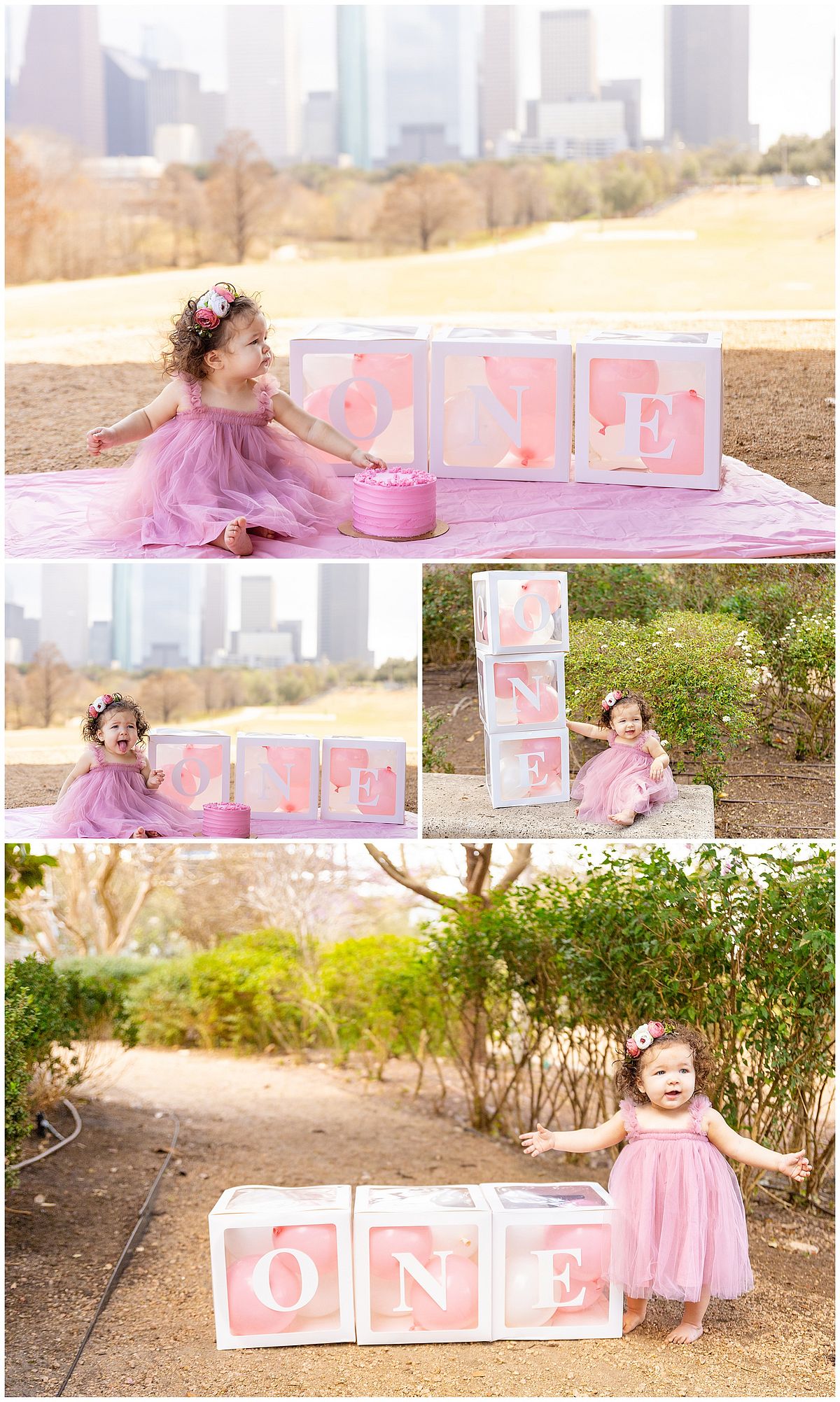 Eleanor Tinsley Park, Nau Family Pavillion - Cake Smash
Baby aria, her mom, her grandmas, and even two of their precious doggys came all together to celebrate this milestone. We met at the Nau Family Pavilion and walked on over to the paths and garden that are close by. Guys, God was so good! On our way to the session it was pouring rain! I was about to cry. But it all worked out and as soon as we arrived to the park, the cloud had passed and the weather was perfect. The ground was not sopping wet and there were enough clouds to cover up the sun's direct light. Since we are dealing with a One Year Old, I recruited everyone's help to get baby Aria's attention and it all worked out. We might have looked pretty funny to everyone around us, but it was worth it.
We started with some walking shot. Lyndsey decided to bring some big boxes that spelled the word ONE and we used them as part of our decoration. We captured baby Aria sitting, walking, clapping, and celebrating herself. Once this portion was over, we took some candids with mom and both of the grandmas and moved on over to the Nau Family Pavilion so that we could get the gorgeous view of Downtown Houston in the background.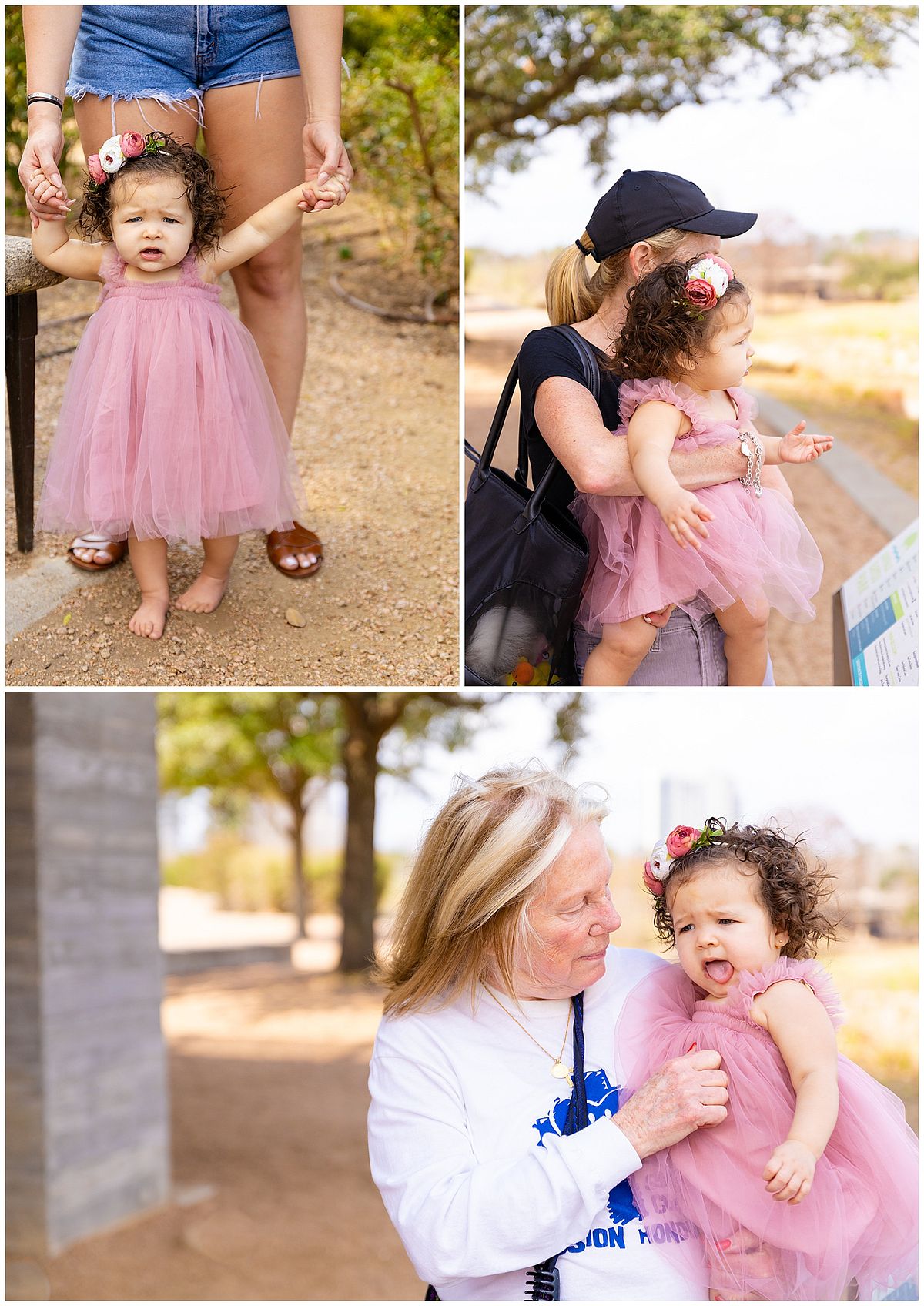 We placed the decoration and the cake perfectly where we could see Housotn's skyline, I got ready with my camera settings, and then we placed baby Aria in position- right in front of her cake. It took her a while, but once she got a hang of destroying the cake, she loved it. Mom and both grandma did yet again an amazing job at calling her attention and we got some amazing smiles.
I feel so honored to be able to live this milestone with Lyndsey and baby Aria.  I can't wait to see you all continue to grow together! 
Enjoy this little peek into this sweet Cake Smash One Year Old Session!